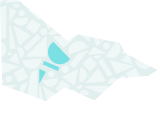 About
The Society was formed in 1965 and has maintained Worsley Cottage as a museum complex and headquarters since 1976. A committee of management handles all matters concerning the running of the society and the complex. Worsley cottage was built in 1894 by Arthur Worsley, a contractor in stonework, for his bride Agnes Morris. The two front rooms were completed in 1894. A further two rooms were added by 1908. The cottage is now home to the Maryborough Midlands Historical Society. It is beautifully furnished with many treasures on display, donated by local people. Also on the site is an original slab squatter's hut dating from c1844 - originally located on the Plaistow run. It is the oldest known building in the district, with a shingle roof and rammed earth floor. The hut is lined with hessian and calico. These buildings sit in an attractive cottage garden.
Our collection
Maryborough Midlands Historical Society - Worsley Cottage Museum (1976)
Records available for personal retrieval include: Maryborough Cemetery records, Maryborough rate books, death notices from the local paper plus over 300 pioneer portraits, hospital admissions circa 1855 -1907, wedding photographs by Wal Richards circa 1946 - 1996. The archiving of many other printed and photographic records is progressing.
Themes: Building community life