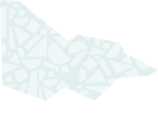 About
This collection is no longer maintained nor monitored and is not accessible to the public.
The entity now known as NMIT was formed in 1988 through the amalgamation of Preston College of TAFE and Collingwood College of TAFE. The new entity was called Northern Metropolitan College of TAFE. In 1996, the name was changed to Northern Melbourne Institute of TAFE and, in 1999 the acronym NMIT was adopted.
From modest beginnings as a technical school in Collingwood in 1912, NMIT has grown to become the largest provider of vocational and technical education in Melbourne's north with current course enrolments exceeding 65,000.
NMIT is located in the northern suburbs of Melbourne, Victoria, Australia. It has six metropolitan campuses located at Preston, Collingwood, Epping, Fairfield, Greensborough and Heidelberg and a rural campus at Ararat.
There are also six training centres Northern Lodge – Eden Park, Northern Lodge - Yan Yean, Yarra Glen Racing Centre, Northern AMEP (Adult Migrant English Program) Centre in Broadmeadows, Growling Frog Vineyard and NMIT Kyneton Park.
Collingwood Technical School
In the early years of the 20th century adequate technical education was lacking and became a focus in the Victorian Parliament. After much debate and discussion among politicians and educationalists, the 1910 Education Act No 2301 was passed, making possible the establishment of new technical schools to address the dearth of skilled trades people.
In July 1912 Collingwood Technical School opened in the modified bluestone buildings at 35 Johnston St, originally built in 1853 as the Collingwood Town Hall and Court House.
Within three weeks, there were 57 boys enrolled - studying preliminary carpentry and pattern-making, plumbing, engineering, sheet iron work and bricklaying. They attended two hours a night on three evenings a week.
In 1913, the school opened its doors to juniors and took residence in new permanent buildings erected on the site. It was classified as a trades school by the State Education Department. Two years later courses in electrical wiring and electrical and mechanical engineering were introduced.
Over the next 75 years, the school expanded with new extensions and courses as education assumed a much greater significance in society.
In 1916, during World War 1, the school was used to rehabilitate returned soldiers and a Returned Soldiers Training Scheme began.
In 1931, during the Depression, classes started for unemployed youths and by 1935, the junior school had 788 enrolments, the biggest of any metropolitan technical school. The total enrolment was 1769.
In 1970 the school was renamed Collingwood Technical College following the introduction of 'middle-level' engineering courses. Then in 1976 Certificates of Technology were introduced and the college assumed responsibility for high school evening classes at University High School as part of TAFE operations. In 1981 the college changed its name to Collingwood College of TAFE.
Preston Technical School
In the mid-1930s the idea of establishing a second technical school in the north of Melbourne resurfaced. Seizing the initiative, Preston Council provided land in St Georges Road and Northcote City Council also offered money. In 1937 the new school Preston Technical School opened with 385 male students and twenty-one staff. Demand for technical education in the north grew, and within three years, the school had outgrown its buildings and spilled over into temporary quarters.
By the end of World War II, students were also being taught in classrooms at four state schools in Preston and Northcote. While wartime had halted new construction, after 1945 building restarted and in 1947, a workshop block was opened for teaching carpentry and joinery, fitting and machining, plumbing and gas-fitting.
By 1949, there was a request to educate girls in the technical area. It was seven years later that the Girls' Technical School opened in Cramer St. with up to 500 students. As well there was a push for the establishment of a diploma school offering tertiary courses in engineering and science. By 1951, Preston was the biggest technical school in Victoria, with 893 boys enrolled.
During the 1960s the college grew and developed. In 1966, the college council applied to affiliate the Preston Diploma School with the Victoria Institute of Colleges, and study programs increased rapidly. By 1977, more than 100 courses were offered and a decade later, the college had a student population of almost 17,000 prior to amalgamation.
NMIT is now accredited to deliver over 500 nationally recognised qualifications and more than 400 Institute accredited courses in everything from accounting to equine studies, childcare to commercial cookery, fitting and turning to floristry and beauty therapy to meat processing. These study programs are delivered by six faculties – Earth Sciences, Further Education, Business Hospitality and Personal Services, Building and Construction, Arts and Social Sciences, Engineering – across seven campuses and six specialist training centres throughout the northern region of Melbourne and country Victoria.
NMIT now encompasses a broad course range that transcends the days of carpentry, plumbing and sheet metal, with programs that include pre-apprenticeships, apprenticeships, certificates, diplomas, advanced diplomas, associate degrees and bachelor degrees. There are also articulated pathways to university studies and NMIT hosts a large cohort of international students as well as delivering programs with 25 partner institutions throughout Asia.
Finally, perhaps one of the most significant aspects of NMIT's development is the links the Institute has forged with industry and the community which still permeate NMIT today. It is one of NMIT's greatest strengths that students are taught by teachers who are directly involved with and work in the industries in which they are teaching, and courses are designed to meet the needs of industry and business in the region.
Source: NMIT Centenary Project
http://www.nmit.edu.au/centenary/
Our collection
NMIT Archive Collection (2012)
This collection is no longer maintained and is not accessible to the public.
The NMIT Archive Centre was established in 2012 as part of the Institute's centenary celebrations with a view to bringing together a repository of documents, images, reports, plans, recordings and artefacts of enduring historical value which record the history of NMIT and the various educational institutions upon which it is based. Its collection ranges from 1912- and includes handbooks and prospectuses, annual reports, inspector reports, principal's reports, program reports, account books, building plans, student and staff manuals, student and staff photographs, newspaper cuttings, recordings of events such as openings of new buildings or campuses.