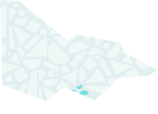 About
The Peninsula Grammar Archives preserves and promotes the history of the school. Founded in 1961 with 86 students commencing from Prep to Year 8, there are now over 1,400 bright students from Kindergarten to Year 12.
Peninsula Grammar School is renowned for the depth of learning opportunities it provides each child. As the preeminent coeducational day and boarding school on the Mornington Peninsula, we have a proud history of academic success, sporting triumph and an unrivalled landscape of learning.
With enduring partnerships across China and Malaysia the School provides a truly global education.