Phillip Island RSL Sub Branch
Cowes, Victoria

Phillip Island RSL
Contact Information
location

PO Box 503 Cowes Victoria 3922

phone

+61 (03) 5952 1004 - request Club Vice President Chris Thompson
Opening Hours
Monday - Sunday 9.00am - 12.00am. Memorabiulia enquiries via the contacts above
Entry Fee
Free
Location
225-243 Thompson Ave Cowes Victoria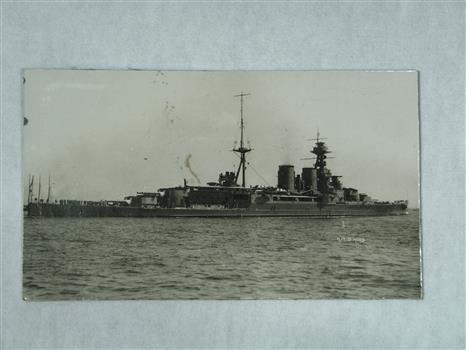 black and white photograph - HMS Hood
Phillip Island RSL Sub Branch, Cowes
Black and White photograph of HMS Hood under way. Crew are lined up from bow to stern for leaving harbour.
Historical information
HMS Hood was one of the most powerful ships in the Royal Navy during ww2. She was sunk by the German Battleship Bismark with a loss of all hands on board.
Significance
The main threat of the Bismark was to allied convoys, so an all out bid was made to find and sink her. Unfortunately she was too powerfull for the HMS Hood
Inscriptions & Markings
HMS Hood hand written in white ink just below forward guns controller