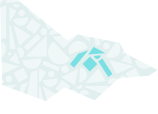 About
The Rutherglen Historical Society is based in the Common School Museum. Built in 1872, it was Rutherglen's original school.
The Common School Museum currently houses a fascinating collection of historical artifacts from Rutherglen and surrounds. Farming implements, wine paraphernalia, mining equipment, early photographs and a perfectly re-created period schoolroom are just a few of the highlights.
Current Projects: Research capability improvement by digitising our newspapers (including word-search capacity)
The Murray Gazette and the Wahgunyah and Corowa News 1861 to 1864
The Wahgunyah News 1882 to 1899
The Rutherglen Sun and Chiltern Valley Advertiser 1888 to 1979
Developing a self-guided tour of Rutherglen Gold Mining History
The lost wineries of Rutherglen
TAKEDOWN POLICY
These records are digitised by this organisation on Victorian Collections for the purposes of education and preservation. If you believe that we have infringed your copyright please contact us and we will remove the material from the site.