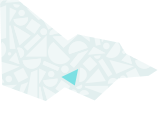 About
The Slovenian Association Melbourne was founded in 1954 – proudly one of the first Slovenian clubs in Melbourne. From humble beginnings at a small property in Carlton, it has grown to become a well-resourced, picturesque hospitality establishment over 17 acres in the beautiful undulating hills of Research, the perfect Slovenian hillside setting. The Association was originally established to assist settlers of Slovenian origin with their integration into the Australian community. However as time progressed and the Australian-Slovenian population grew it has evolved into a successful social, sporting, cultural and charitable organisation.
Today, the Slovenian Association Melbourne continues to thrive, maintaining a link with our 'motherland', promoting the Slovenian cultural and ethnic heritage, thereby contributing to the Australian multicultural way of life.
Our collection
HASA Archives and Museum (1954)
HASA (Historical Archives of Slovenians in Australia) aims to preserve the history of Slovenians in Australia. It showcases the most important historical, social, cultural and multicultural events in the history of Slovenians in Australia, as they established the Slovenian associations and gathered at Slovenian church services in most capital cities of Australia.
Themes: Building community life, Shaping cultural and creative life