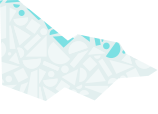 About
Tatura Museum houses a unique collection based on 3 main themes which are: the History of Irrigation in Victoria's Goulburn Valley, the Local and Family History of Tatura and District since settlement and the history of the seven World War 2 Prisoner of War and Internment Camps and the Garrison and Hospital which were established in this area.
Tatura Museum is not the average small town museum. Our collection includes ONLY items which have a connection to Tatura.
Whether it is Local, Family, Irrigation or War Time Camps history every article on display has a direct connection with Tatura and is not just part of a general historical display.
The collection and our reference library are a valuable source of research material for academics, school children, relatives and former residents.
Our collection
Tatura and District Historical Society Collection (1988)
Photographs, art and craft work, records, recollections and other archival material recovered from the former Prisoners of War and Internees in the Tatura Area during WW2, many of whom remained in Australia after their release.
These include the collection of 54 works of Leonhard Adam completed over a 50 year period and donated by his daughter Mary-Clare Murvitz of Israel and a collection of war time sketches by Georg Rosenkranz.
We have many artefacts and documents relating to the HSK Kormoran and HMAS Sydney as the Kormoran survivors were prisoners of war in Tatura.
Books, records, maps, photographs and information on the history of Irrigation in Victoria's Goulburn Valley.
Books, photographs, memorabilia, maps and recollections regarding the Local History of Tatura and District including major industries and local families.
Themes: Building Victoria's industries and workforce, Shaping cultural and creative life