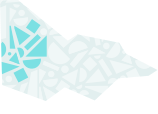 About
The Warrnambool & District Historical Society (WDHS) was founded in 1966 with the object of gathering material and items of local historical significance and preserving them for the enjoyment of future generations. WDHS shares HeritageWorks with Warrnambool Family History Group.
Our collection
Warrnambool & District Historical Society Inc. Collection (1966)
The collection is diverse and includes items relating to Warrnambool and district from the 19th century museum and other material collected by the three following historical societies established in early 1900s, post WWII and the current society. The collection consists artefacts, books, original documents, textiles, photographs, maps, oral histories and a research collection. History House is a registered Place of Deposit (POD) with local items lodged from PROV and Warrnambool City Council.
Themes: Building towns, cities and the garden state, Building community life, Shaping cultural and creative life