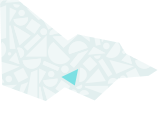 About
In March 2013 the club officially opened the Bulldogs Museum, located on the ground floor of the John Gent Stand at Whitten Oval.
The Bulldogs Museum has twelve themed cabinets showcasing the Club's history from inception in the 1880's to modern day.
Our Hall of Fame display honours those who have made a significant contribution to the Club with 13 Pioneers from the early era of the club to 21 inductees with names such as Grant, Collins and Liberatore. Our three legends – Schultz, Sutton and Whitten feature in the Hall of Fame and museum cabinets.
Three paintings by sports artist Jamie Cooper feature in the museum and include the Warriors of the West Painting and our Team of the Century Painting from 2002.
Housing invaluable knowledge about the people and the ideas that have shaped our unique Club, the Museum is accessible to the whole community during business hours to allow everyone the opportunity to understand the history of the club through this collection of objects.
Our collection
Themes: Building community life, Shaping cultural and creative life