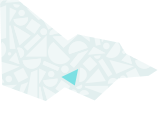 About
An historical society museum. Building two storey, heritage listed former Mechanics Institute, with 6 display rooms, 2 maritime rooms.
Our collection
Williamstown Historical Society Collection (1956)
Donations from citizens since 1956 related to Williamstown. Two maritime rooms, models made from original drawings by an engineer including local paddle steamers, visiting ships. A period dining room/library. A period bedroom plus antique costumes.
Themes: Building community life, Building Victoria's industries and workforce, Connecting Victorians by transport and communications