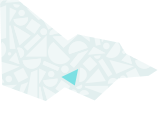 About
The Archive, established by YCW (Holdings) in 2013 is tasked with the collection, preservation and dissemination of materials (manuscripts, images, ephemera and audio) related to the history of the Australian YCW, which was founded in Melbourne in 1941. The Collection in currently housed in Fitzroy, Melbourne, however custodianship with be passed to the State Library of Victoria in 2017 - 2018.
Our collection
YCW Australia Collection (2013)
The Collection contains manuscripts, photographs and ephemera related to the activities of the YCW movement from 1941 to the present day. The bulk of the materials are from the period 1950 to 1990. Whilst the collection is mostly comprised of correspondence, agenda, minutes and publications produced by the Australian and International YCW, it also contains publications and documents produced by other twentieth century. The YCW Collection is an invaluable source for researchers interested in exploring work, faith and methodologies of education in Australia.
Themes: Peopling Victoria's Places & Landscapes, Building community life, Building Victoria's industries and workforce