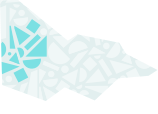 About
The Anglesea and District Historical Society is a non-profit organisation staffed by volunteer members of the community, whose aim is to research and preserve history of the local area. We welcome new members.
Our collection
Anglesea Museum - Local history collection (1987)
We have a collection of articles that come from homes and businesses in Anglesea. While there are some general articles we are trying to concentrate on local history. We have many household articles from early Anglesea homes.
Themes: Shaping Victoria's Environment, Connecting Victorians by transport and communications, Transforming and managing land and natural resources, Building community life, Shaping cultural and creative life