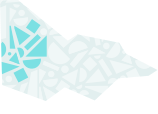 About
The Apollo Bay Museum - Housed in the buildings from which the first undersea telephone cable connected Tasmania with the mainland in 1936. Museum is operated by the Apollo Bay and District Historical Society. The collection includes:
History of settlement in the Apollo Bay area
Early telegraph and telephone communications
Pioneer Family Histories
Local newspaper cuttings from 1840
Historical photographic collections
Shipwrecks
History of Great Ocean Road
History of Fishing Industry in area
Books and family histories
It includes displays of relics from some of the shipwrecks and ships that were essentially the primary means of access before the Great Ocean Road and of the life of what was an extremely isolated community.
If you have family who have a connection with 'the Bay', and are interested in tracing more background, contact the museum for more information. We do not provided a service but we are happy to help you find the information held by the society.
If you have information about the Bay's past we'd be very grateful if you could share it with us.
Our collection
Apollo Bay Old Cable Station Museum Collection (1968)
This collection is housed in the historic Cable Station built in 1936 as the mainland terminal to the first undersea telephone link to Tasmania. The building is now operated as a museum by the Apollo Bay and District Historical Society Inc. Key themes include the story of the laying of telephone cable from Victoria to Tasmania, maritime history of the Apollo Bay coast, and local history of the Apollo Bay and Otway districts.
Themes: Connecting Victorians by transport and communications, Building community life