Australian Multicultural Community Services
Maidstone, Victoria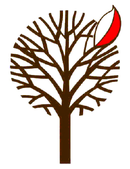 Australian Multicultural Community Services Inc (AMCS) is a community-based and charitable organization, based in Melbourne, Victoria, Australia. AMCS works closely with the Australian Polish Historical Society and in 2011 was funded by the State Government to establish a virtual museum about the Polish community in Victoria including a collection of significant items. Comprehensive information about the Polish community can be found on www.polishcommunity.org.au
AMCS hopes to continue to increase the existing collection and would like to hear from any individuals who may have items of significance that could be listed on the Victorian Collections website.
Contact Information
Opening Hours
9am-5pm
Entry Fee
none
Location
Suite 111 44-56 Hampstead Rd Maidstone Victoria
View on Google Maps
Annual Report - Australian - Polish Community Services first Annual Report 1983-1984
Australian Multicultural Community Services, Maidstone
colour: cream, 10 pages including cover page, one-sided printing
Historical information
Australian - Polish Community Services was established as an independent organisation at the inaugural meeting on the 10th May 1983. There were four full-time workers who used office at 1 French Street, Footscray by the courtesy of MRC Footscray. The office acted as a first point of contact for all persons of the Polish community who needed welfare services or assistance of any kind. Currently the agency manages eight aged care programs (funded by the federal and state governments) that support over 500 clients a week, with a particular focus on elders from Eastern European backgrounds. Additionally, organisation's activities include emergency relief, English and computer classes, aged care courses and several sustainability projects per year.
Significance
first Annual Report in history of Australian - Polish Community Services which highlights initiatives and achievements undertaken during the first year of existence
Inscriptions & Markings
signature of Treasurer J.B. Talaska
booklet - 10th Anniversary of Polish Carpathian Group in Australia 1947-1957
Australian Multicultural Community Services, Maidstone
13 pages including cover page and letter from Editor
Historical information
Booklet was published in 1957 to celebrate 10th anniversary of arrival in Australia of the first group of Polish ex-servicemen.
Significance
one of a few items of this kind which has survived to present days
Inscriptions & Markings
signatures of some members of Polish Carpathian Group on the cover page
meeting minutes
Australian Multicultural Community Services, Maidstone
2 sheets of paper from exercise book
Historical information
Australian Polish Community Services was established in 1983 as a community, non for profit and charitable organisation, with the main purpose of responding to the needs and aspirations and promoting the interests of the Polish Australian community in western suburbs of Melbourne. The first Committee of Management meeting was held on 10/05/1983
Significance
first official document in history of Australian Polish Community Services
Inscriptions & Markings
handwritten document