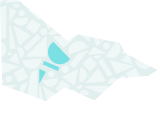 About
The Daylesford & District Historical Society was formed in 1964 and the Museum established in 1971.
The Museum has approximately 800 square metres of interior displays and approximately 250 square metres of covered yard and houses an large collection of local memorabilia and artefacts.
The museum has extensive archival resources that are accessible by arrangement for research to researchers and genealogists.
As the Museum and archives are operated entirely by volunteers please contact the Society to arrange for use of the research facilities. Copying and postage charges are made where applicable. The Society makes a small charge for access to the research archives and also for research undertaken by our Research Team on an enquirer's behalf. As we are a not-for-profit community based organisation we are always most appreciative of any donations
Group tours are welcome by arrangement.