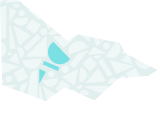 About
The Federation University Australia Art Collection aims to develop and maintain an important public art collection of high quality works of visual art which contributes to the intellectual and cultural enrichment of its student body, staff and wider community. The collection enhances the physical environment by adding colour and liveliness to the University and is displayed throughout our Ballarat, Gippsland (Churchill), Stawell and Horsham campuses. The Art Collection provides a valuable educational and research experience, as well as a providing potential to mentor.
The earliest works in the collection are associated with the Ballarat Technical Art School, although a coordinated approach to collecting was initiated by the Ballarat Teachers' College. Collection has continued over the decades, and has benefitted by generous gifts under the Cultural Gifts Program.
The collection covers most periods of Australian Art, and while most media is found it in the collection, it is predominantly Australian painting, printmaking and sculpture. Works by renowned Australian artists feature, as well as staff and students associated with Federation University Australia or its predecessor institutions.
Our collection
Federation University Art Collection
Themes: Shaping cultural and creative life