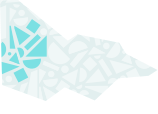 About
The Shipwreck Coast of Victoria has a rich maritime history. The spectacular coastline is the final resting place of over 180 wrecks along our beautiful and wild coastline.
Flagstaff Hill Maritime Village is both a museum with Australia's richest shipwreck collection and an 1870's village located on the state heritage listed and still operating Lady Bay Lighthouse precinct. The village provide a glimpse into the maritime lifestyles and trades of the 1870's era, the peak of Australia's maritime heritage.
Our collection
Flagstaff Hill Maritime Village collection holds over 10,000 items.
Our focus is centered around early Victorian shipwreck and settlement artefacts from 1850 - 1940.
Our most significant item is the Loch Ard Peacock which is a minton earthernware majolica glazed peacock that survived the shipwreck of the Loch Ard. Other items of interest in our collection include the Carmichael Watch, the ships bells from numerous Shipwrecks, cannons and the Schomberg Diamond Ring.
Ongoing work continues to better understand our collection and we welcome comments you may have on any items you see. We are not experts and will value your contribution.
PLEASE NOTE WE ARE NOT A VALUATION SERVICE AND WILL NOT BE ABLE TO ADVISE YOU OF ANY VALUES ON YOUR ITEMS.
Themes: Connecting Victorians by transport and communications, Building towns, cities and the garden state, Building community life, Governing Victorians