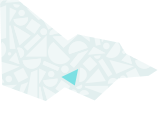 About
Glen Eira Historical Society was formed in 1972 as the Caulfield Historical Society to collect preserve and promote understanding of the history of the municipality. Our name was updated to Glen Eira following the changes made to council boundaries in 1994. We cover the suburbs within the City of Glen Eira.
Over the years we have developed an extensive collection of material and welcome donations of information, photographs and memorabilia related to the history of the area and it's residents. We also run a program of speakers at our bi-monthly Speaker Series and publish a Newsletter periodically.
Visitors and new members always welcome.