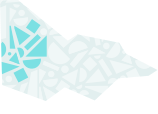 About
Glenelg Shire Council is custodian of over 10,000 items valued at over $6 million and manages the presentation and preservation of this treasured cultural collection on behalf of the community. Under the ARTefacts banner, exhibitions of the collection help to facilitate ongoing understanding of and connection to the region's history, environment and people.
The unique collection contains quirky objects, photographs and records relating to the social, maritime and civic history of the Shire, some of which are of state-wide and national significance.
We encourage you to visit the wondrous curated features of the Cultural Collection on regular display at many places and spaces in the Shire. The cultural collection is displayed across a number of sites with public access including Portland's History House, Casterton Town Hall, Portland Arts Centre and Portland Maritime Discovery Centre.
Our collection
Glenelg Shire Council's Cultural Collection encompasses art, social history, maritime, civic history and public art.
Themes: Building towns, cities and the garden state, Governing Victorians