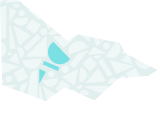 About
An Assymetrical Victorian cottage designed and built by T. Turton for Michael Taffe 1900-1901. The garden was Champion cottage garden for Ballarat 1915 -1918.
Our collection
Hymettus Cottage and Garden Collection (1983)
A family home held by the one family since the nineteenth century, originally built 1868 and largely rebuilt in 1900. The home contains a collection acquired mostly by descent. Most domestic items dating from the mid-nineteenth century but with a private library collection dating from the seventeenth century and includes a Horticultural Library and associated ephemera from the nineteenth to the twenty-first centuries. Books, documents and manuscript items relate to Ballarat historical events, the Eureka Stockade, 1956 Olympic rowing, family railway material, horticultural books and records, entertainment and sports in the region and the family's connections across community activities over the past 150 years. The book collection offers a rare insight into the development of the English language and also the story of writing and printing. The garden was once Champion Cottage Garden City of Ballaarat and is arguably the only 19th and early 20th century workingman's exhibition garden in Australia surviving in its original form. In 1988 the Royal Botanic Gardens Melbourne researched and drew up plans for the garden's restoration.
Themes: Building community life, Building towns, cities and the garden state, Shaping cultural and creative life