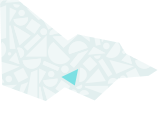 About
As an island Nation, Australia relies on seafarers. The work of the Mission to Seafarers is a way of acknowledging their work and hardships, by provision of support.
All seafarers and port workers are the unsung and unknown front line key workers for the movement of essential cargo to keep all countries' wealth and health stay afloat during this extraordinary time.
Our collection
Mission to Seafarers Victoria Collection (1856)
The collection focus is on the Mission to Seafarers Victoria organisational history and the communities surrounding it - seafarers, the Anglican chaplaincy and philanthropic groups, such as the Ladies Habour Lights Guild. The collection spans from the late 1800s to the present day. It comprises documents, books, photographs and objects.
Themes: Connecting Victorians by transport and communications, Building Victoria's industries and workforce, Building community life