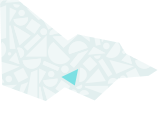 About
An informal group of enthusiasts convened in the 1990s to produce a history of Mt Evelyn. This group amalgamated with the Mt Evelyn Environment Protection & Progress Association (MEEPPA) and functioned as a MEEPPA sub-committee for some years. Tracks to Trails: A History of Mt Evelyn was published in 1997 and the second (Centenary) Edition in 2001.
In October 2007 the decision was taken to re-establish the independent History Group. The Mount Evelyn History Group incorporated on 6th March 2008.
Aims of Mount Evelyn History Group Inc
1.To be an independent group whose sole focus is history.
2.To encourage a high standard of research, writing and history-related skills.
3.To encourage historical appreciation and activities in the community.
4.To maintain and catalogue a collection of historical information.
Our masthead photo: Can one picture sum up the history of a town, or capture the flavour of a whole era?
Our masthead photo shows members of the O'Connor and Schultz families outside Ada O'Connor's holiday house at Billygoat Hill about 1927. Ada is the woman in the hat at left. The boy sitting at front right is her son, Vic O'Connor (1918-2010), who became a noted Realist artist.
The man seated at centre right holding a bunch of heath is Harold Schultz, Ada's brother-in-law. A jeweller from Clifton Hill, Harold was known as 'The Mayor of Billygoat Hill'. He used to organise community activities such as Christmas parties, cricket matches (where Billygoat Hill holiday makers took on Mt Evelyn locals) and yabbying competitions in the station dam.
The photo touches on many aspects of Mt Evelyn's history: the colourful characters; the distinct communities that made up the township; the holiday shacks and weekend visitors of the inter-war period; water supply or lack of it (the tank); the lure of the bush and the endearing dagginess of the town and the era.
History is many-faceted and no single account or picture can tell it all. But if one image could represent the Mt Evelyn story, this photo would have to be a contender.
Note Location 01 is Hardy House; 02 Paula's home.
Our collection
Mt Evelyn History Group Collection (1996)
We collect information about Mt Evelyn from all time periods ie pre-history to yesterday. Since we have no physical premises of our own we prefer electronic records, photographs, and as a last resort, documents. However we do accept small items and try to locate them in member's homes or in our files at Hardy House.
Themes: Building community life, Shaping cultural and creative life