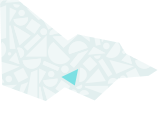 About
The Shire of Nillumbik is located less than 25 kilometres north-east of Melbourne, and has the Yarra River as its southern boundary. It extends 29 kilometres to Kinglake National Park in the north. The Shire stretches approximately 20 kilometres from the Plenty River and Yan Yean Road in the west to Christmas Hills and the Yarra escarpment in the east.
The Shire covers an area of 431.94 square kilometres and has an estimated population of 65,094 who live in close-knit communities which range from typical urban settings to remote and tranquil bush properties. There is also over 300 hectares of nature and recreation reserves, which does not include some areas of the Kinglake National Park in the north of the Shire.
The Nillumbik Shire Council acknowledge the Wurundjeri Woi-wurrung people as the Traditional Owners of the Country on which Nillumbik is located, we pay our respects to Elders past, present and future, and extend that respect to all First Nations People. We respect the enduring strength of the Wurundjeri Woi-wurrung and acknowledge that sovereignty was never ceded.
Our collection
Nillumbik Shire Council Art Collection (1994)
Nillumbik Shire Council holds an important Visual Art Collection of over 500 works of art of contemporary and historical interest. The focus of the collection is on works of excellence that reference local content or are works of excellence from artists who live locally. Some notable artists represented within the Collection are Clifton Pugh, Rick Amor, Deborah Halpern, Matcham Skipper, John Young, David Wadelton, Walter Withers, Sue Ford, Adriane Strampp and George Baldessin. Nillumbik Shire Council also holds a Memorabilia and Public Art Collection with 21 public artworks located throughout the Shire.