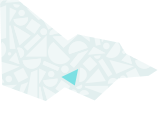 About
The Ringwood Historical Society exists to research and educate on matters relating to the history of Ringwood, Victoria situated in Melbourne's outer eastern suburbs.
The Society maintains extensive Archives encompassing newspaper, journals, books, personal histories, maps, plans, photographs and other material and artefacts.
The archives are located in Norwood Reserve, 125 Warrandyte Road, Ringwood, as well as another site in Tortice Drive, and are open to the public by appointment.
Our collection
Some key sub-collections included in these archives are:
- Ringwood Technical School Archives
- Ringwood State School Archives
- Highland Games
- Maroondah Photographic Society
- Masonic Lodges
- Ringwood Garden Club
- Ringwood RSL and Memorial Clocktower
- Local Football, Cricket and other Sporting Clubs
Themes: Building towns, cities and the garden state, Building community life