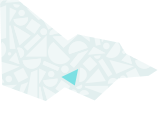 About
The historic Seaworks site has a permanent Maritime Museum, maritime trades, home of the Sea Shepherd, maritime and community activities and the original , heritage listed, Melbourne Morgue. The Seaworks Maritime Museum reflects the maritime history of Seaworks and Williamstown from the early settlement of Melbourne in 1802.
The Collection also includes a unique display of ship builders models, artifacts from the Port of Melbourne and earlier Melbourne Harbour Trust, and now the Victorian Navy Display including the 200 year old wheel from the Nelson.
The Seaworks Maritime Museum is open to the public on Wednesdays, Fridays, and Sundays from 11am to 3pm. For Group Bookings call 0429 017 737.
Our collection
This collection is comprised of items from the Polly Woodside collection which was loaned to Seaworks upon the closure of the Melbourne Maritime Museum. It includes historical items relating to the Port of Melbourne Authority and the Melbourne Harbor Trust.
Other items in the collection have been donated directly to Seaworks from private donors.
Themes: Connecting Victorians by transport and communications, Building Victoria's industries and workforce, Building community life