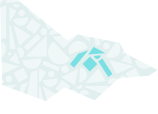 About
Wangaratta Art Gallery presents a relevant, diverse and changing visual arts program, consisting of national, state and regional exhibitions; including regional artists, touring exhibitions and joint ventures with the public galleries sector in Victoria and elsewhere. Established in 1987 Wangaratta's unique regional gallery is housed in a heritage building located in the Cultural Arts precinct in Wangaratta. The spacious interior offers a distinctive and rare experience for the gallery visitor.
Our collection
Wangaratta Art Gallery Permanent Art Collection (2004)
The Wangaratta Art Gallery visual art collection comprises a developing collection of Australian textile and fibre art, including indigenous textile art. In addition the collection features significant works by north east Victorian regional artists, art about the region by significant artists, small sculpture and Australian contemporary art. Current acquisition pursuits focus mainly on contemporary textile art, and Australian contemporary art. Wangaratta At Gallery also acquires through the prestigious Wangaratta Contemporary Textile Award exhibition held every second year.
Themes: Shaping cultural and creative life