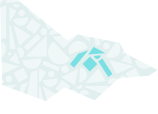 About
This indoor and outdoor museum presents the technical, social, economic and ecological history of the timber industry in the Rubicon Forest from the period 1900-1950. This is shown through a working Timber Tramway, a display of logging technology, models of sawmills and associated buildings, photographic displays and a proposed working steam sawmill.
The Alexandra Timber Tramway incorporated as a not-for-profit association in December 1985. Our volunteers started with one operational locomotive, a short section of track, and the run-down station buildings at Alexandra. Since then, we have progressed to eight operational locomotives, one kilometre of track and a refurbished station building. Additional facilities include a locomotive depot, a carriage storage facility, a fully fitted-out mechanical workshop, and new toilet and picnic facilities. While there is much to see at the Alexandra Timber Tramway for the railway enthusiast, the ATT is primarily aimed at families and tour groups wanting a fun day out for themselves and their children. Everyone will find much of interest in our three display rooms and our numerous outdoor exhibits including replica timber workers huts from the Rubicon Valley.
Our collection
Alexandra Timber Tramway and Museum Collection (1985)
This collection is located an old railway station, which now operates as the Alexander Timber Tramway and Museum. Key items include an impressive collection of 2 foot narrow gauge steam, diesel and petrol locomotives and assorted rolling stock (including industrial rolling stock), together with a large range of local and regional historical artefacts and machinery from the early logging period (1900-1950) in the Rubicon Forest. The collection reflect the forest's long history of logging from1907, when Clark & Kidd built the first sawmill in the area and constructed a 3 foot 4½ inch (1029mm) gauge wooden-railed tramway out of the forest and down to the river flats below. In 1912, the Rubicon Lumber and Tramway Company completed a 2 foot (610mm) gauge steel-railed line connected the forest tramway with the railway station in Alexandra. This line operated with three small (6-tonne) Krauss 0-4-0WE locomotives. In 1935 ownership of the line transferred to the Shire and later acquired by Clark & Pearce, who operated it with a 10 tonne diesel locomotive from Kelly & Lewis of Springvale (and a second identical unit from 1936). The terrible bushfires of 1939 destroyed seven of the eight Rubicon forest sawmills and killed twelve men from the timber industry. Although the mills were rebuilt, transport by road was a more practical option and the line closed in 1947. The last of the Clark & Pearce sawmills closed in 1954.
Themes: Shaping Victoria's Environment, Connecting Victorians by transport and communications, Transforming and managing land and natural resources