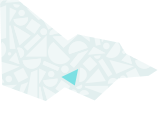 About
The Alfred Hospital Nurses League Inc-Nursing Archive was developed through the compilation of nursing reminiscences, collection of items, documents, stories and research. The archive commenced in 1990. It is the only independent, self governing, not- for -profit, membership based nursing archive in Victoria. It comprises past and present nurses and their mission is to ensure that nursing heritage is valued, sustained, communicated and enriched through the preservation and conservation of the collection. We offer our members nurse reunion tours of the hospital and an annual reunion dinner.
Our collection
Alfred Hospital Nurses League-Nursing Archives (1990)
Nursing Archives seeks to collect and preserve material that relates to and provides evidence for the education of nurses, nursing practice, the careers of Alfred nurses, their contribution to the community, the changing dynamics of the provision of health care on the development of nursing and the preparation of nurses at the Alfred Hospital since 1870.The types of items are record books of nurses training from 1880 ,photos, written and recorded memories, letters, pamphlets,speeches, invitations, nurse work books, diaries uniforms, medals both hospital and war and hospital equipment.
Themes: Building community life, Shaping cultural and creative life