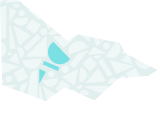 About
Bendigo TAFE has a long standing history of servicing the Bendigo region and its community as an educational institute. During its long history, starting in the 1850's, it has existed in many shapes, forms and names; from its early days as the Sandhurst Mechanics Institute, through to its days as the Bendigo School of Mines and to its current status as Bendigo TAFE. The Bendigo TAFE collection aims to provide an insight into not only the history of the institution and how it evolved over the years, but how it has been important to the Bendigo community. Within the Bendigo TAFE Collection there are three specific collections.
1. Long Gully Mechanics Institute Collection.
2. The Anderson Collection
3. The Bendigo School of Mines Collection.
Book Titles from these collections can be searched online at: http://library.bendigotafe.edu.au
Access to the Bendigo TAFE Collections is by contacting the Bendigo TAFE library.
Our collection
Bendigo School of Mines Collection (2012)
The Bendigo School of Mines Collection covers a time period between 1873-1959. It incorporates what is left of the book collection from the Bendigo School of Mines, as well as other things to do with the history of Bendigo School of Mines. The collection is housed in the Bendigo TAFE library
Themes: Transforming and managing land and natural resources, Building towns, cities and the garden state, Building community life, Shaping cultural and creative life