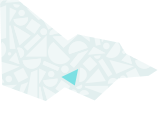 About
Friends of Cerberus is a not for profit community group campaigning to save the Victorian monitor class warship, HMVS Cerberus.
Friends of the Cerberus not only collects items relevant to HMVS Cerberus but also items relevant to the other vessels of the Victorian Navy as well as the men that served in the Victorian Navy and Victorian Naval Brigade.
Most of our collection is displayed in the Seaworks Maritime Museum in Nelson Place, Williamstown, Victoria, Australia.
Our collection
Victorian Naval Forces (2003)
The collection comprises an external replica of a Cerberus gun turret, the 200+ year old wheel from HMVS (ex HMS) Nelson, a 32 pounder cannon and numerous Victorian Navy relics and interpretive material.