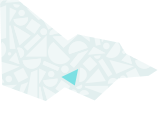 About
The Royal Australian and New Zealand College of Obstetricians & Gynaecologists (RANZCOG) is the professional body for all specialist obstetricians and gynaecologists in Australia and New Zealand. The College has a museum collection comprising of O&G instruments. A key feature is a significant collection of obstetric forceps dating from the mid- 18th century to the present day. The advances in obstetric teaching, neo-natal investigation, as well as fertility investigation, infertility treatment and contraception are represented in the RANZCOG Museum collection.
Our collection
RANZCOG museum medical collection
The RANZCOG Museum medical collection has medical equipment relating to the history of Obstetrics and Gynaecological practice and neonatal and postnatal care in Australia. The collection includes a fine collection of obstetric forceps, an extensive collection of contraceptive devices, fertility investigation equipment and some early Invitro- fertilization equipment, neonatal investigative equipment such foetal stethoscopes and ultrasound equipment, laparoscopy equipment, historic teaching models and a collection of microscopes.