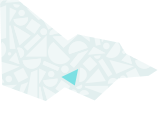 About
The Russian Welfare Society Inc. was established in 1955 and changed it's name to what it is now known as "RusCare Ltd" in 2014. RusCare has a strong membership base and invites all members of our community to apply for registered membership and support the organisation financially. A Board of Directors is elected at an Annual General Meeting of members.
Our staff who we warmly refer to as "Our Family" come from a range of nationalities and cultures, with over 22 different languages spoken amongst our residents/clients/consumers. We also have a dedicated team of Volunteers who give their time, skills and support generously to assist our community through the Volunteer program.
Our objectives aim to achieve excellence in the Corporate Governance of our public, benevolent, not-for-profit organisation. We aim to organise, promote and co-ordinate welfare services to Russian-speaking and other Slavic peoples in accordance with our Rules of Association.
We also aim to construct, service and administer aged care facilities appropriate to the needs of the Russian and other Slavic Communities. With a history of over 50 years best practice experience, RusCare provides aged care residential services through its facility "Kronstadt Gardens" in Dandenong South.
We also offer assistance to those wishing to live in their own homes through the provision of aged care services, support and assistance through other agencies, including Commonwealth Home Support Program (CHSP) and Home Care Packages (HCP).