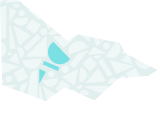 About
Ballarat's powerful and dynamic history is very much part of Australian history, with its stories of gold discovery, massiv immigration, the diggers and life on the goldfields, Eureka Stockade and the stand for democracy, rapid urban and rural development, and finally the establishment of an elegant and prosperous city.
The contribution by people of Irish background to Ballarat's social, cultural and industrial development is substantial and needs to be presented, celebrated, promoted and enjoyed.
The Ballarat and District Irish Association Inc aims:
- To create the social interaction of people interested in Australian Irish culture
- To foster the involvement and presentation of Australian/Irish music, dance, literature and poetry
- To suppot, facilitate and participate in special events and festivals
- To present and support cultural, heritage and history workshops/seminars
- To enhance the knowledge of and to encourage the development of a permanent record of the Australian Irish contribution to the development of the Ballarat region
- To assist interested members searching information concerning Irish/Australian ancestry and associated heritage
- To compile information concerning travel to Ireland as well as various locations throughout Victoria and Australia that have Australian Irish heritage and cultural significance
- To affiliate with complementary organisations - local, national and international
- To seek funding for relevant programs
- To organise a venue for regular meetings
- To consider the establishment of an Australian Irish Resource Centre
Our collection
Ballarat & District Irish Association (2013)
The collection of the club is virtual. It includes copies of images and writings obtained with the permission of the owners.
Themes: Transforming and managing land and natural resources, Building Victoria's industries and workforce, Building towns, cities and the garden state, Governing Victorians, Building community life, Shaping cultural and creative life