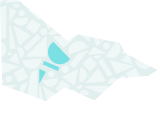 About
The Committee is a volunteer organisation which administers the property which is owned by the Moorabool Shire Council. There is a large body of volunteers who operate the Book Barn and the cottage on its open days.
Our collection
Blacksmith's Cottage and Forge, Bacchus Marsh (1975)
We hold a number of domestic items (furniture, kitchenware, parlour, bedroom) used in the furnishing of the cottage, including an extensive domestic textiles collection. We have some costumes. We have documents relating to the daily work of the smith and daily domestic expenses. In the forge there is a large display of tools used by the blacksmith. In the wheelwright shop there is a display of wheelwrighting, set up by Sovereign Hill. We also have a number of old horse-drawn agricultural machines. The collection covers the era 1850-1950.
Themes: Building Victoria's industries and workforce, Building community life, Shaping cultural and creative life