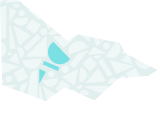 About
Buda Historic Home and Garden is one of the great heritage assets of the Victorian Goldfields region. This gracious historic home, built in 1861, contains the furnishings, artworks and personal items that belonged to the Leviny family who resided there continuously from 1863 to 1981. The house is surrounded by 1.2 hectares of historic garden with outbuildings including a Victorian era Garden Pavilion and Bird Aviary of significance. The property is owned by the Trustees of the Castlemaine Art Gallery and Historical Museum and is managed and operated by an independent body, Buda Incorporated.
Our collection
Buda Historic Home & Garden Collection (1981)
This collection is housed within Buda Historic Home and Garden, located in Castlemaine. The 1861 house is surrounded by 1.2 hectares of garden noted as being one of the most significant of its era surviving in Victoria. Many of the original tree and shrub plantings are still in existence, making it an important collection of 19th century plant materials. The collection within the house has approximately 4,000 catalogued items, comprised of domestic objects, furnishings, textiles, books, artworks, documents. personal effects and photographs, all belonging to the Leviny family. Noteworthy is the collection of silver objects made in the mid-nineteenth century by Hungarian, Ernest Leviny, a colonial gold and silversmith who arrived on the Castlemaine goldfields in 1853. In addition to this, items made by the Leviny daughters in the Arts and Crafts style, popular at the turn of the twentieth century also feature in the house, with articles of embroidery, woodcarving and metalwork displayed throughout the house and garden. Of further interest is the collection of original artworks, dating mostly from the early twentieth century, by artists such as Margaret Preston, Lionel Lindsay, Mildred Lovett, Jessie Traill, Ursula Ridley Walker, Arnold Shore, Eveline Syme and Alice Newell to mention just a few.
Themes: Peopling Victoria?s Places & Landscapes, Building towns, cities and the garden state, Building community life, Shaping cultural and creative life