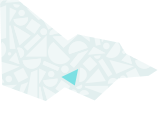 About
The Dutch Australian Heritage Centre has been established to collect and display items of recognised significance relating to immigrants who arrived here from the Netherlands and the former Dutch East Indies, with special emphasis on migration in the post WWII period.
Please note: THESE ITEMS ARE NOT FOR SALE
Our collection
Dutch Australian Heritage Centre Collection (2000)
The DAHC collection consists primarily of personal and household items donated by Dutch immigrants. As most of the migrants arrived in the 1950s, the collection presents a historical insight into Dutch culture, both in the Netherlands and in the Dutch communities in Australia.