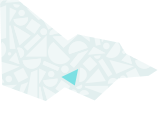 About
Formerly The Board of Works and Melbourne Metropolitan Board of Works (MMBW), Melbourne Water is owned by the Victorian Government.
For 120 years we have managed Melbourne's water supply catchments, treated and supplied drinking and (more recently) recycled water, removed and treated most of Melbourne's sewage and managed waterways and major drainage systems in the Port Phillip and Westernport region.
We are also responsible for managing a large number of historic places and objects. These assets tell us about social changes, technical and creative achievements, and provide a tangible link to past events, processes and people.
As detailed in our cultural heritage strategy, it is our responsibility to not only maintain and protect these valuable assets, but when such infrastructure is no longer used, to ensure heritage values are documented and protected.
Our collection
The Melbourne Water collection consists of many historical objects, photographs, documents, films and oral histories ranging from the late 1800s up until the early years of 2000. Items that can be found within the collection are souvenirs, glassware, signs, textiles, books, photographs and documents relating to places such as the Metropolitan Farm (WTP), the Maroondah System, Yan Yean, Upper Yarra and the Silvan Reservoir. Also included are reports such as sewerage reports, annual reports and review of operations, as well as staff magazines and newsletters that were once distributed by the organisation itself. Promotional material is also included in this collection as well as tapes, DVD's and CD's relating to the Melbourne Metropolitan Board of Works (MMBW) and Melbourne Water. There are also many slides and negatives relating to Melbourne's waterways that are stored in the collection.
Themes: Transforming and managing land and natural resources