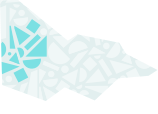 About
Wannon Region Water Authority (Wannon Water) is a statutory water corporation constituted on 1 July 2005 under the Water Act 1989 to take over the functions of South West Water Authority, Portland Coast Region Water Authority and Glenelg Region Water Authority. These functions include the collection, storage, treatment and delivery of water; the collection and treatment of sewage and trade waste; and water recycling. Wannon Water's statutory functions, powers and duties are set out in the Water Act 1989 and By-Laws.
Wannon Water's service region extends over 24,500 square kilometres from the South Australian border in the west, to Balmoral in the north, to Lismore in the east and the lower Gellibrand River catchment on the south coast. The City of Warrnambool, Corangamite Shire, Glenelg Shire, Moyne Shire and Southern Grampians Shire Councils are all within the service area.
Our collection
Wannon Water Artefacts (2012)
Our collection consists of ephemeral items pertaining to the history of supply of water and sewerage services to South West Victoria. We have examples of early Victorian pipes, casts used to manufacture valves and pipes, embossing seals used for administrative purposes, a gavel, medallion, and items of historical significance to the water industry in South West Victoria.