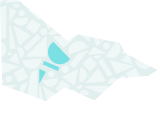 About
The City of Ballarat uses Victorian Collection to catalogue it's extensive public art collection. There are over 120 pieces of public art placed throughout the city and surrounds and new works commissioned annually. The collection included permanent works and temporary works are included here as a record of each piece.
Our collection
City of Ballarat Public Art Collection (1870)
The placement of each piece of public art throughout our city, whether it's a memorial or a contemporary statement, has been closely discussed, evaluated and considered. Every single piece has been placed at a specific moment in time, highlighting a particular moment, event or person.
Public art is about more than just the works themselves. Each piece signifies a message that people wish to convey and to express what kind of world they are experiencing at a specific point in time.
Public art is important because it's exactly that – it's public. It's free. It's open to everyone. There are over 100 pieces of public art placed throughout our city and surrounds.
From the central Sturt Street Gardens, to pieces in Bridge Mall, the Botanic Gardens and around Lake Wendouree. We have a city-wide collection of art that we treat just like an open-air gallery, through curation, maintenance, repair and cleaning.
As our city grows, it is important that we continually grow and evolve our public art collection. With the implementation of the Creative City Strategy we are encouraging growth in temporary and ephemeral artistic expressions, as well as growing our permanent public art pieces.