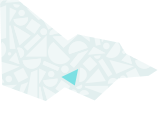 About
The Royal Melbourne Yacht Squadron , with a history of over 120 years, is one of the oldest yacht clubs in Victoria with a long list of historical firsts. Situated at St. Kilda in close proximity to Melbourne central business district, it is regarded as a centre of aquatic events in Victoria.
The Squadron had its beginnings in the early 1870s when a small group of yachtsmen and occasional fishermen gathered at St Kilda beach. Where there are yachts, there were challenges, and soon informal races started.
St Kilda Sailing Club was incorporated on 13 November 1876.
In 1901 Federation of Australia, more than 1,200 members and visitors were at the Club when the Duke and Duchess of Cornwall and York ( later King George V1 and Queen Elizabeth ), landed at St Kilda on the way to the Exhibition buildings to proclaim the first Parliament of Australia.
The first clubhouse was formally opened by Past Commodore Louis Meyer on 24th June 1905, one of the first yacht clubs in Australia to have an on-site clubhouse. Eighty two members joined the services during World War I. Six were killed. In January 1920 , a tablet was unveiled by the Mayor of St. Kilda CR. T.G. ALLEN bearing the names of the members who lost their lives during the War.
In August 1919 the St. Kilda Yacht Club unsuccessfully petitioned for the right to use the prefix 'Royal ' It again petitioned with the backing of Lord Forster in April 1923. The club was advised in May 1924 that His Majesty, King George v, had conferred on the Club the prefix 'Royal'.
An imposing two-storey building was commenced in 1926. The Foundation Stone was laid by the Governor General Lord Stonehaven. To mark the Club's Golden Jubilee the new Clubhouse was opened 23rd October 1926.
World War II saw 140 members enlist in the various services. By the end of the War , 10 had been killed in action.
Ladies who in the past were restricted to the visitors room, were by May 1940, finally permitted into the lounge although they were not to be served liquor.
1956 was a big year, the Club was the Executive Headquarters for the yachting section of the Melbourne Olympics. The victory ceremony and presentation of medals took place on the lawns on 6th December 1956.
The Club was advised through the Governor Generals Office, that on 26th June 1961 , Her Majesty the Queen approved the clubs change of name to the 'Royal Melbourne Yacht Squadron'.