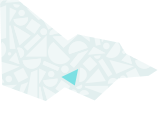 About
Westbourne Grammar is an independent P-12 school with campuses at Williamstown and Truganina.
Opened in Williamstown in 1867 to meet the growing educational needs of Melbourne's west, the school's early decades were quite challenging; with financial concerns, a temporary closure and the lack of permanent, purpose-built facilities being ongoing issues.
What would prove to be a turning point in the school's history occurred in 1911 with the appointment of Mabel Molland. Three years later in 1914 the social, economic and educational landscape would see the donation of the school building to the Department of Education, the dissolution of the Board and the discontinuation of independent secondary education in Williamstown. A young teacher of enormous ability, Mabel Molland would continue the primary school as principal and, for the next fifty years, would be instrumental in keeping the school going.
From 1915 classes were held in the Holy Trinity Church hall in Williamstown and then, from 1956, at Monomeith, a Victorian mansion on The Strand. By the mid-1970s, plans were underway to grow the school and build at Truganina. At the beginning of the 1978 school year, the first Year 7 students began their secondary education at Westbourne Grammar—the name chosen for the new campus.
Under the leadership of principals John Pascoe (1976-1989), Geoffrey Ryan (1990-2010) and currently Meg Hansen, Mabel Molland's grand vision for a purpose-built school with extensive grounds and well-resourced educational facilities has been realised. Pastoral care programs are well established. There is a dedicated Year 9 program, an early learning centre, a House system, and a wide range of music, drama, sport, outdoor education and community activities.
From the beginning, Westbourne's story has been characterised by its enduring community spirit and a determination to survive and prosper, even when confronted with what might have seemed insurmountable obstacles. The Westbourne Grammar Heritage Collection commemorates and celebrates this community spirit, supports the school's sense of purpose and helps us to understand our place in the history of education in Melbourne and Victoria.
Our collection
Westbourne Grammar Heritage Collection
The Westbourne Grammar Heritage Collection consists of archival documents, photographs, printed and published material, objects, sculpture, uniform items and student work. It also includes collected art and cultural objects related to the people and places that have been a part of the long history of the school, historically also known as Williamstown Grammar and Strathmore Williamstown Grammar.
Westbourne Grammar Heritage Collection makes every effort to ensure that the material held in the Collection is managed responsibly in accordance with Australian Privacy Principles and Westbourne Grammar School's Privacy Policy. If you have been identified in a collection record on Westbourne Grammar Heritage Collection's organisation pages, and would prefer not to be, please contact us.
Please also see below from Victorian Collections:
Victorian Collections has security measures in place to protect the loss, misuse and alteration of your information under our control. Our privacy policy is guided by the Information Privacy Principles of the Federal Privacy Act 1988.
Victorian Collections' online infrastructure is owned by Museums Victoria and Museums Australia (Victoria). Heritage collection data entered by organisations is owned by the organisation entering the data and is stored on a server owned by Museums Victoria.