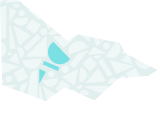 About
Reverend William Henderson opened Ballarat College on Wednesday 6 July 1864 when two seven-year-old cousins presented themselves at his church, St Andrew's Presbyterian. On the following Monday morning they were joined by three other boys to become the first students of the school.
Elizabeth Kennedy, the wife of another Presbyterian minister, came to Ballarat to live and in 1876 she began a cottage school for her children and the daughters of family friends. This was the beginning of what became known as Mrs Kennedy's School for Girls, later to become Clarendon Presbyterian Ladies College.
In 1974 Ballarat College and Clarendon Presbyterian Ladies College formally joined together to become Ballarat & Clarendon College, now associated with the Uniting Church in Australia.
The school history has been documented in two publications by Phil Roberts on 2004 and 2014 respectively - Golden heritage: history of ballarat and Clarendon 1864 - 2004 and a companion volume Ballarat Clarendon College: One hundred and fifty years. These books are available for sale from the school.
Our collection
Ballarat Clarendon College Department of Archives
The collection documents the history and development of the school for present and future generations. It comprises both school records and museum items.
Themes: Building community life, Shaping cultural and creative life