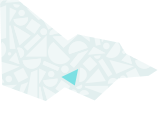 About
At the Jewish Museum of Australia, we illuminate Jewish life. At the intersection of art and Jewish culture, the Museum is a place for all people to share in the Australian Jewish experience.
At over 20,000 items, our collection is the largest repository of the Australian Jewish experience in the world – explore it through our Belief and Ritual, Calling Australia Home, The Jewish Year and Timeline of Jewish History permanent galleries.
Immerse yourself in MIRKA from December – our intimate, previously unseen glimpse into the rich and fascinating life of Mirka Mora (1928–2018).
Our collection
Jewish Museum of Australia collection (1982)
This collection is housed in the Jewish Museum of Australia in St Kilda. The collection is maintained as a resource to explore and share the Jewish experience in Australia, as well as being of benefit to and reflective of Australia's diverse society. It documents many aspects of Australian Jewish life beginning with the arrival of Jews with the First Fleet. The collection represents the major episodes of migration and settlement of Jews in Australia, exploring their pre and post migration experiences. To view the Museum's collection, visit: https://www.jewishmuseum.com.au/collection/
Special focuses include:
Ritual and historical Judaica, including historical and contemporary objects that relate to festivals, life cycle events and daily life in different eras and parts of the world, including Australia;
Australian Historical artefacts, including photographs, organisational and personal papers and records that document and explain Jewish religious, cultural and social movements, communities, places, migration and settlement in Australia;
Holocaust history in the context of a larger personal history and Australian Jewish history;
Personal and Family History letters, photographs, illustrations, diaries, scrapbooks, clothing, domestic objects;
This collection documents the experience of Jews in Australia and their contributions to Australian society. It records many aspects of their life before, during and after migrating, with special emphasis on the various social, communal and religious issues that confronted the range of groups within the community.
Themes: Transforming and managing land and natural resources, Building Victoria's industries and workforce, Building towns, cities and the garden state, Governing Victorians, Building community life, Shaping cultural and creative life