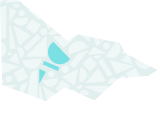 About
Creswick Museum is situated in a section of the old Town Hall of the Shire of Creswick, a National Trust building built in 1872/3. Of particular interest are the basalt staircase and the Council Chamber with most of the original furniture left very much as it was when new Shire Offices were built next door.
The collection consist of memorabilia from early settlement, gold mining, social and military history. The Museum has a collection of artworks from the early colonial artists Burkitt, Moyle and Tibbit, the Creswick born Lindsay artists and Victor Litterland.
The museum's archives are housed in the old Infant Welfare Centre and are available Friday and Saturday.
Our collection
Creswick Museum Collection (1970)
This collection is housed in the 1876 heritage-listed former municipal offices of the Shire of Creswick. The nucleus of the collection was provided by the late Dr. E.J. Semmens who was a keen collector of photographs and artifacts of Creswick & district. The collection was expanded with works of the Lindsay family, especially of Lionel and Daryl, who spent their childhood in Creswick. Paintings by Moyle and Tibbitts illustrate Creswick during the goldrush era. Victor Litherland bequeathed the paintings in his studio (over 60 works). Paintings by Bernaldo and Longstaff are also featured. The collection has an extensive range of local history photographs and records, including a complete set of "Creswick Advertiser" from 1859 to 1974 (on microfilm). Many of the artefacts and photographs have been digitised and are available for research purposes. A highlight of the collection is a lunch pail and related artefacts from the New Australasian No. 2 Mining Disaster, which happened in 1882 with the loss of 22 miners (the worst mining disaster in Australian history). The lunch pail bears a farewell message from one of the deceased miners.
Themes: Building towns, cities and the garden state, Building community life