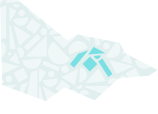 About
Parks Victoria is a statutory authority, created by the Parks Victoria Act 1998 and reporting to the Minister.
Our estate covers more than 4 million hectares, or about 18 per cent, of Victoria. We manage the largest and most diverse collection of heritage places on public land in Victoria, with around 2,900 heritage assets and many places of National and State significance.
Our primary responsibility is to ensure parks are healthy and resilient for current and future generations. We manage parks in the context of their surrounding landscape and in partnership with Traditional Owners.
The Victorian government built the Mount Buffalo Chalet in 1909-10. In the early1920s Mount Buffalo became Australia's principal ski resort. After WWII, as access to other resorts in the Australian Alps improved with new roads, Mount Buffalo became less important as a ski destination, but the Chalet remained popular as a unique tourist experience. The chalet is one of the first alpine resort houses to open in Australia, and is the longest one still standing.
Our collection
Mount Buffalo Chalet (2003)
The Mount Buffalo Chalet interiors and their contents have evolved through the distinct phases of this resort house. While the earliest object, a soda fountain, dates from when the Chalet opened in 1910, many items in the collection – for instance furnishings, tableware, and recreational equipment – largely date from the long period of management by the Victorian Railways. Since 1998, the Chalet has been managed by Parks Victoria, which recognises the importance of the collection for its association with the historic development of the Chalet and the Mount Buffalo National Park. The department has documented furniture, ornaments and artworks, architectural plans, maps, guidebooks, framed photographs, uniforms, recreational equipment, tableware, souvenirs and ephemera, some of which have been donated by former staff and Chalet guests in fond memory of their experiences on the mountain.