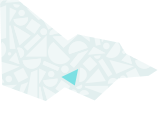 About
Bayside Gallery, located in the Brighton Town Hall, presents a series of high quality temporary exhibitions, public programs and visual arts events, in both conventional and new media.
Supporting the work of local Bayside artists and arts organisations, as well as giving visitors the opportunity to engage with important work by non-local significant and established practitioners, Bayside Gallery provides a space for people to engage with art at all levels.
Our collection
Bayside City Council Art and Heritage Collection
Artworks and heritage objects are displayed in Council's Corporate Centre in Sandringham, libraries and heritage buildings such Billilla and Black Rock House. Local Historical Societies also maintain significant heritage and art collections.