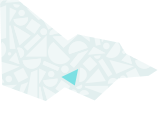 About
Deaf Children Australia was established in 1862 in response to the needs of a deaf child and her family. It was then known as the Victorian Deaf and Dumb Institution. Our Bluestone Building was built in 1866 and has been the home of Deaf Education and support for deaf children and youth since it was built. DCA supports the Victorian College for the Deaf who continue to educate children on our grounds.
Our collection
Deaf Children Australia (DCA) collection (1860)
School established in 1860, organisation established in 1862 for deaf children to receive specialist education and support for the children, youth and their families. The collection contains photographs, hearing aids, equipment, annual reports, minutes etc.
Themes: Peopling Victoria's Places & Landscapes, Connecting Victorians by transport and communications, Building Victoria's industries and workforce, Governing Victorians, Building community life, Shaping cultural and creative life