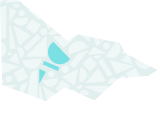 About
Learmonth and District Historical Society is located in the Old Ballarat Shire Offices, 326 High Street, Learmonth. Housed here, is a recently renovated wooden building which now houses our "Family History", research and archives rooms. The main hall of the building is now a museum which houses memorabilia that once belonged to the Shire of Ballarat.
Our collection
Learmonth and District Historical Society Inc. Collection. (1983)
Ledgers, books, maps, photographs and miscellaneous items. Shire of Ballarat memorabilia 1864 - 1995. ANA, Red Cross, Temperance Hall, etc books and photographs.
District school records, Presbyterian church records. Honour boards (various).