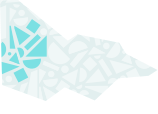 About
The Mortlake & District Historical Society Inc. was formed in 2000 and has grown in a short time from a small group to a society with more than 90 members. MDHS exists to collect, record and preserve material - newspapers, photographs, documents and family history material - relating to the heritage of Mortlake and the surrounding districts of Hexham, Woorndoo, Darlington and Ellerslie. We have taken as our logo an image of the Mortlake Mill. Dating from 1856, the Mill originally had canvas sails atop it. By 1858 the Mill had been converted to steam power. The Mortlake Mill is undoubtedly the town's icon, the National Trust classified chimney being a notable landmark.
Our collection
Mortlake and District Historical Society Inc. (2000)
The museum collects documentary, newspaper, photographic and biographical information on Mortlake and District: Hexham, Woorndoo, Darlington, Dundonnell, Kolora, Ellerslie and Ballangeich.
Themes: Connecting Victorians by transport and communications, Transforming and managing land and natural resources, Building towns, cities and the garden state, Building community life, Shaping cultural and creative life