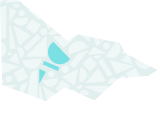 About
We are a paper based Society and we occupy the Ballan Old Courthouse at 45-47 Steiglitz St, Ballan.
Our holdings include books, photographs, maps and government and personal documents etc. relating to the old Ballan Shire (now amalgamated into the Moorabool Shire).
We meet monthly (exc December) at the Courthouse on the last Saturday at 1.30 pm.
The Secretary can be contacted on 03 5368 2544 or by e-mail at [email protected]
TAKEDOWN POLICY
These records are digitised by this organisation on Victorian Collections for the purposes of education and preservation. If you believe that we have infringed your copyright please contact us and we will remove the material from the site.